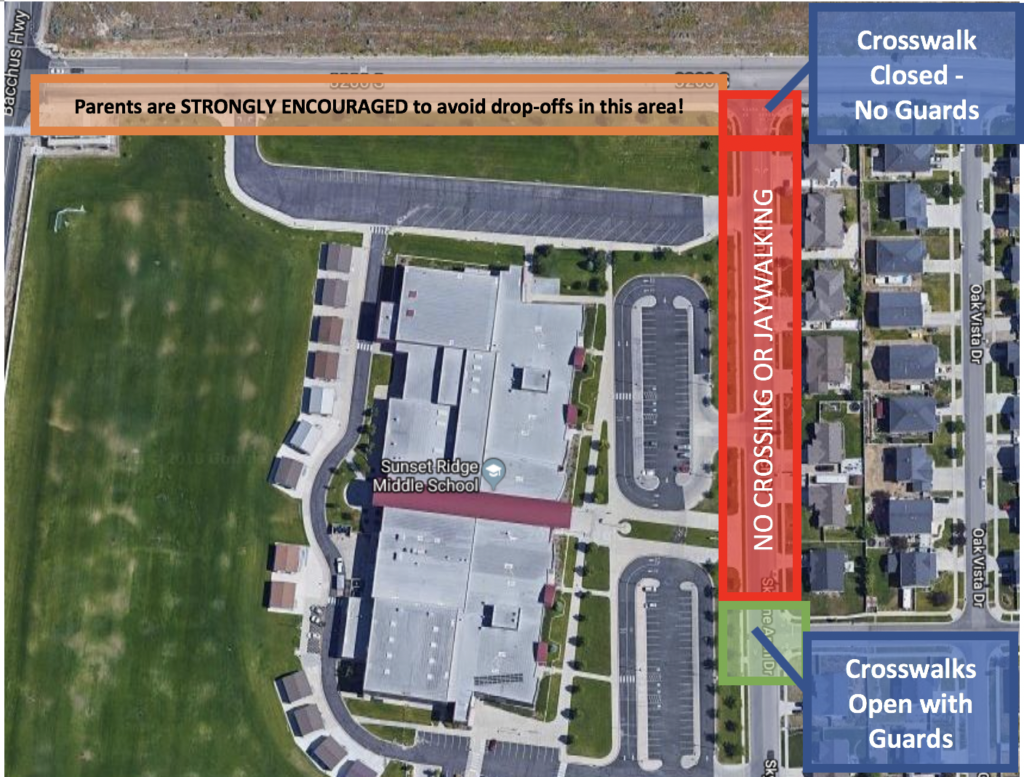 Parents and Students: We have been notified of an important change to crosswalks near the school that will begin OCTOBER 22.
From October 22 on, the crosswalk at the intersection of 8200 South and Skyline Arch Drive will be CLOSED to improve traffic flow. No guards will be posted at this intersection, and students need to not attempt to cross at this intersection or at any point along Skyline Arch Drive before 8305 South. A West Jordan Police officer will be on site to assist with directing traffic, and students who jaywalk or cross mid-block may be cited.
Crossing guards will be stationed at the intersection of Skyline Arch Drive and 8305 South. This is the only intersection where students should cross Skyline Arch Drive.
Additionally, parents are strongly encouraged to avoid dropping off students along 8200 South at the north edge of the school property. Students dropped off here must cross through the bus drop-off area. As we move into winter weather, it becomes more difficult for students to safely cross this lot and for buses to safely drive and deliver students.
Questions or concerns should be directed to West Jordan City or the West Jordan Police Department.