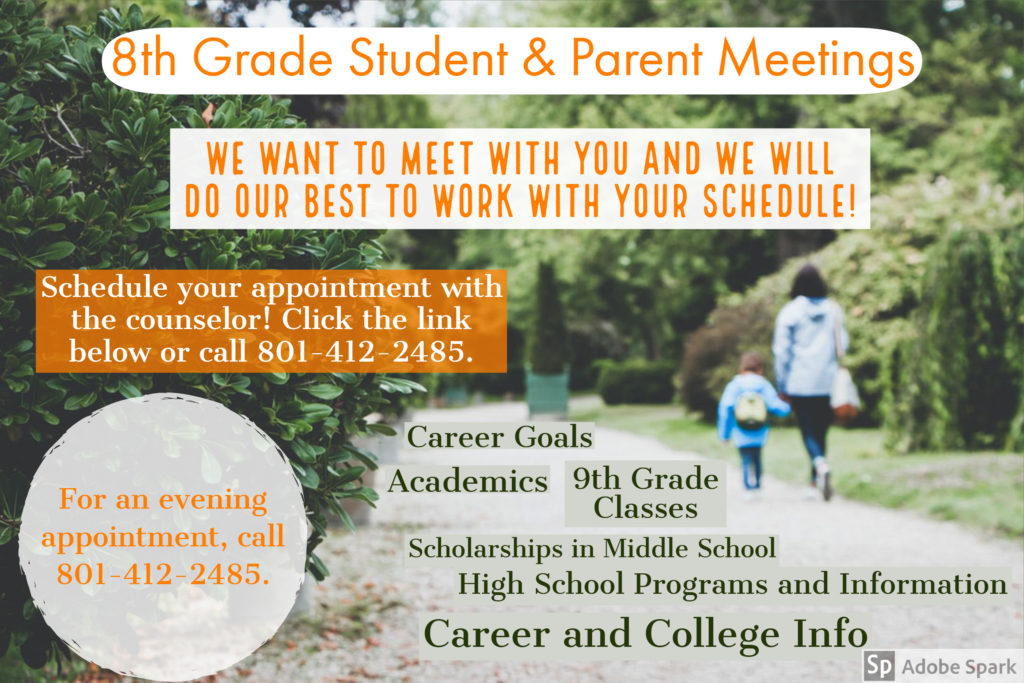 Your student's counselor wants to invite you to attend the 8th Grade Plan for College and Career Readiness meeting with your student's counselor. These 8th grade meetings begin on November 5th and run through December 20th.
If you need a translator, we can work with the district to try and get one scheduled. Please let us know if you will need a translator.
Evening appointments are available on November 12th, 14th, 27th, and 29th; these appointments begin at 4:00 pm and the last one begins at 6:30 pm. For an evening appointment, you can contact me by calling 801-412-2481 or by calling the front desk in the counseling office at 801-412-2485.
Please sign up for an appointment time as soon as possible. If you haven't schedule an appointment by October 21st, an appointment time will be mailed and emailed to you.